TRUSTED PREFERRED VENDORS
P&L CLEANING SERVICES | PAUL NARDI
P&L Services proudly serves Hamilton and surrounding areas. Please give us a call for more information on our services, rates and book an appointment today for all your Property Maintenance needs.
– Vacation Property
– Property Maintenance
– Luxury Properties
– Property Management
ACME PROPERTY MAINTENANCE
PCS OF NIAGARA - PROFESSIONAL CLEANING SERVICES
Cleaning & Repair Services
TRAUMA CARE CLEANING SERVICES
"Small enough to care, large enough to serve"
Choose TraumaCare for BioHazard & Trauma Remediation:
Accident, illness and medical emergencies
Workplace & Industrial Accidents
Crime & trauma scenes
Suicide, homicide, death & decomposition
Bloodborne pathogens, communicable/infectious diseases
Bio-medical waste & sharps, drug needles & paraphernalia
Neglected, trashed & hoarded properties
Safety programs & consultation
Preparation for pest control services: Bedbugs, cockroaches, fleas, etc.
Sewage waste & toilet overflow
Pigeon, mouse, racoon, bat droppings & nesting
Animal waste & odours
Food waste & odours
ECO SUDS
BRISTOL HOME SERVICES
Bristol Home Service is a company that provides assistance to home owners and small business owners who are experiencing challenges maintaining their properties. The company is based in St. Catharines, Ontario and services the St. Catharines and Niagara-on-the-Lake areas.
The services offered by BHS include a variety of property maintenance activities both inside and outside our clients' homes or businesses. If you need help checking off your "to do list" give us a call.
INTERIOR SERVICES
Repair & Replace Bathroom & Sink Fixtures
Install Light Fixtures
Furnace Filter Replacement
Humidifier Cleaning
Repair Window Openers
Repair Loose Railings and Banisters
Loose Tiles and Flooring Repair
EXTERIOR SERVICES
Landscaping
Lawn Cutting & Edging
Garden Planting (Vegetable, Flower & Container)
Garden Seasonal Clean-up
Garden Tilling
Tree Pruning
Stump Removal
Vermin Control
Tree & Shrub Planting
Exterior Home Cleaning
Window Cleaning
Eaves Trough Cleaning
Driveway Cleaning
Exterior Painting
Deck Cleaning
Seasonal Furniture Setup
Winter Storage
Exterior Seasonal Decorations
CLEAN UPS & CLEAN OUTS
De-Cluttering in:
Moving Clean Outs
Basements
Attics
Garages
Rental Units
Curtain Removal/Replacement for Cleaning
LIGHT RENOVATIONS
Installation of Mobility Aids
Wall Mounting of TVs
Painting
Drywall Repair
Flooring Installation
Replace Light Fixtures & Switches
Installation of Exterior Cameras
Lock Set Repairing or Replacement
PEACE OF MIND SERVICES
Scheduled Visits
Electronics Use Tutorials & Remote Programming
Home Improvement Estimate Evaluation
Security Checks
Absence/Vacation Home Check
Stock Fridge (For Arrival Back from Vacation)
Change Fire Alarm Batteries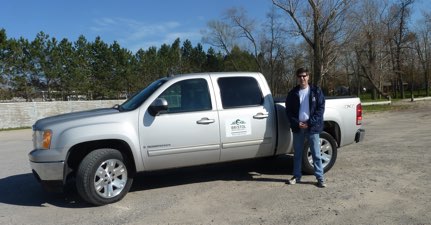 Bristol Home Services
16 Northdale Dr.
St. Catharines ON L2M 3N7
Canada
Toll Free: (888) 401-4994
Phone: (905) 346-8102
email: info@bristolhomeservices.ca
website: bristolhomeservices.ca
MONARCH CLEANING SOLUTIONS
Monarch Cleaning Solutions is a professional service delivered in a timely manner with a proactive approach
Call us today and experience the difference! (519) 442-2442
Contact: 519-442-2442
Services Brantford/Brant County regions
48 Woodslee Ave Paris, ON N3L 3N6