Sylvia Stanczyk
Sales Representative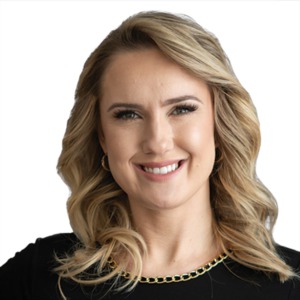 About Sylvia
Sylvia Stanczyk is a driven and hard-working realtor who takes pride in providing the best service to her clients and building lifelong relationships with them. Prior to becoming a realtor, she worked in new home sales administration for one of North America's largest privately owned builders. She also worked in the hospitality industry for close to 10 years and was dedicated to providing outstanding customer service.
In her free time, Sylvia enjoys working out, outdoor adventures such as long walks on the Escarpment trails, traveling, sightseeing, and trying new local restaurants in the city. She also loves exploring the beauty of Hamilton and its waterfalls.
Sylvia approaches real estate with a fresh and passionate mindset, and her enthusiasm and passion for the industry make her a great addition to the Golfi Team. Her family and friends closest to her are the most encouraging and supportive people in her life.
When it comes to travel, Sylvia's favorite destination is Bermuda, due to its historical ambience, clear blue waters, pink-sand beaches, unique architecture, and over-the-top friendly people. She loves a good spontaneous joke and is always ready to join in on a funny cheesy dance-move.
Sylvia is known to be outgoing, dedicated, driven, reliable, and honest. She lives by the motto "Your Only Limit Is You" and believes that the only truly fundamental limits are the ones you place on yourself. Her favorite restaurant is Rapscallion & Co in Hamilton, a cool eatery with a rotating menu of creative and exotic dishes.
Sylvia is proud to be part of The Golfi Team, a trusted real estate team surrounded by passionate, driven, and client-focused individuals. Being part of this team means being part of a family that is supportive, collaborative, and dedicated to providing the best service and results in the industry.