Samantha Kilburn
Sales Representative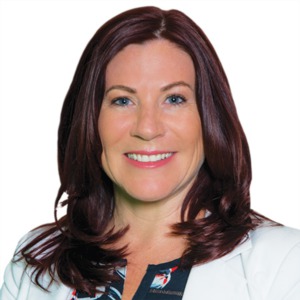 About Samantha
Upbeat, easy-going, and passionate, Samantha looks forward to helping all her buyers find the perfect home and getting her sellers the most money out of their home. Her background in advertising and marketing developed her commitment to high-quality customer service, and this, paired with her desire to help others reach their goals, is what she loves about her work.
Real Estate has been a passion of Samantha's since her first home purchase over 20 years ago. Since then, Samantha has had a keen interest in real estate investment. As an owner of multiple rental properties in Hamilton, she has been successful in strategically selecting properties to meet both short and long-term goals, while optimizing return on investment. Samantha has learned that becoming a landlord is a big step but having the right team by your side is the most important part of any plan!
Samantha's drive and hardworking nature, backed with the Golfi Team's Superior marketing and team approach, allows her to find solutions suitable for her clients in a timely fashion. Her enthusiasm, determination, and drive to get things done have not only built her a strong network of clients, but it is what they know her most for!
Today, she can be found engrossed in home renovation/decorating books and magazines, or anything HGTV! She has a keen eye for design and can help you envision a home's true potential.
Samantha also makes time to volunteer weekly as a leader with the Binbrook Girl Guides once a week and at the Good Shepherd Christmas dinner every year. She also serves as the president of her condo board. With all of this, she makes it a priority to spend time with her son and his wife, Andrew, and Natalie, her daughter, Erica, her partner, and his children, Charles, Aiden, and Evan, and of course her cat, London.
Distinctions
✪ Remax 100% Club 2020
✪ Remax Platinum Club 2021