Paisley Hunt
Sales Representative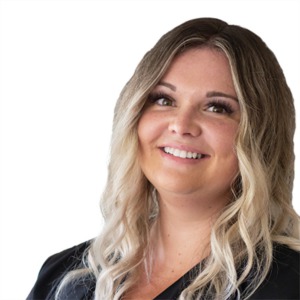 About Paisley
Paisley's genuine passion for all things real estate, from the people to the properties to the overall opportunities, has led her to join the Golfi Team. She is an enthusiastic, determined, and optimistic person who works diligently to connect with clients and is committed to helping them achieve their goals when buying, selling, or growing their portfolio.
Born and raised in Brantford, Paisley moved to North Bay for post-secondary education but knew she would return to the area upon graduation because her connections mean so much to her. With an extensive background in Human Services, Paisley's roles have allowed her to work with clients and be the link to what they need, despite any barrier or challenge.
Influenced by her parents who have been successful business owners for over 30 years, Paisley offers personal and professional qualities with added business knowledge. She is motivated to provide exceptional support and service to her clients to ensure a successful real estate transaction.
Often spending time with family, friends, pets, or playing local sports—Paisley loves to explore different communities and see what they offer for dining, shopping, entertainment, and recreation. She is intrigued by how the housing market differs in areas near and far.
Paisley takes pride in her strong work ethic and achievements. She is confident in her ability to use her knowledge, experiences, personality, and drive to be the REALTOR® her clients need in this ever-changing market. It is important to Paisley that her clients feel understood and have their needs considered all while having a positive, stress-free experience when working with her and the Golfi Team.