Marcy Saunders
Sales Representative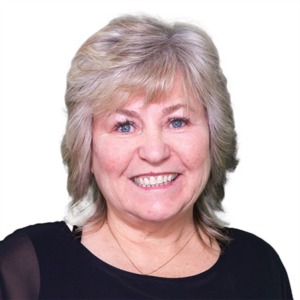 About Marcy
Marcy is a successful realtor who is passionate about helping her clients find their dream homes. After a fulfilling career at Hamilton Health Sciences, Marcy decided to pursue her passion for real estate. Her hard work and dedication paid off when she received the "Rookie of the Year Award" from the Brantford Regional Real Estate Association in her first year in the industry. Since then, Marcy has become one of the top producers at her brokerage and currently sits on the board of directors for BRREA.
Aside from her successful real estate career, Marcy also finds time to give back to the community. She volunteers with the Brant Child Hunger Program, which makes lunches for children in the community that are in need. She feels blessed to be living her best life doing what she loves and is passionate about, and she continually strives to do her best for her clients.
When Marcy is not working, she loves to spend time with her family and friends. Her two grown daughters, Nicole and Taylor, have been the biggest influence in her life. Marcy also loves to travel to Europe, where she can immerse herself in different cultures and learn about the history of the places she visits. Embarrassing situations are guaranteed to make her laugh, and she is often described as fun, social, organized, caring, and energetic.
Prior to her career in real estate, Marcy worked in clerical roles at Hamilton Health Sciences. Her favorite quote is "A change is as good as a rest," and her favorite restaurant is On the Lam.
Marcy chose to join the Golfi team because of the presence they have in the marketplace, the structures they have put in place, and the care and respect they have earned in the industry. She is excited to work alongside such a reputable and successful team to provide her clients with the best possible service.