Mackenzie MacLeod
Sales Representative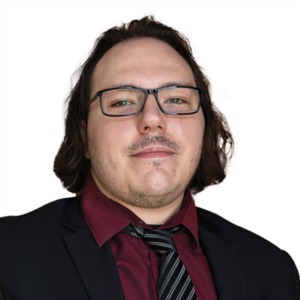 About Mackenzie
Mackenzie MacLeod is a seasoned realtor with over four years of experience in the business. He received mentorship from his father Dick MacLeod, a veteran real estate agent with over 50 years of experience. Throughout his career, Mackenzie has achieved steady growth, and with the support of The Golfi Team's new and innovative tools, he hopes to take his business to the next level.
When Mackenzie is not working, he enjoys spending quality time with his loved ones, playing games, and hanging out with his two-month-old son. He attributes his success and values to his father, who not only taught him about real estate but also how to be a good person.
Mackenzie loves warm destinations that offer an all-inclusive experience, making them the perfect place to escape from Canada's winters and relax on the beach. In his free time, he enjoys watching anything that features Andy Samberg.
Mackenzie's best qualities are his nerdy nature, fun-loving personality, kindness, compassion, and strong will. He has experience in television broadcasting and worked as a Tim Horton's Supervisor before his career in real estate. His personal mantra is inspired by Tiger Woods, "Winning takes care of everything."