Lou Tallarico
Sales Representative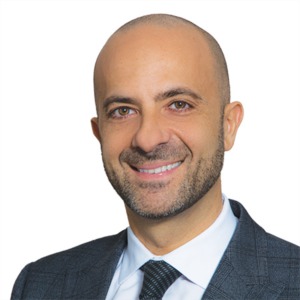 About Lou
Lou was born and raised on the Hamilton mountain and graduated from McMaster University. During this time he also attained his real estate license from OREA as he had an interest in real estate while still in his early teens. He is now residing in Ancaster where he enjoys cooking dinners with his lovely family if he is not at an arena with his daughter. He also enjoys playing ice hockey in a weekly league, going to the gym, and running as he recently completed his first 1/2 marathon in Hamilton.
Lou has worked in corporate sales for several years where he learned and honed his selling techniques and business acumen that he leverages in the real estate field today.
Lou has developed a real passion for selling real estate and building great client relationships using a straight forward sincere approach to understanding his clients' needs and requirements and by providing outstanding service. Moreover, he has a strong work ethic, is a great negotiator, and is a trustworthy partner.
Lou has found a fantastic second home here and he is very excited to have joined the Golfi Team at Remax Escarpment!